This is a portion of my old propane-fired homebrewing setup for 5 gallon batches.
The Gear (above)
10 gallon cooler MLT 30 plate Duda Diesel plate chiller 7 gallon BK Propane burner
BK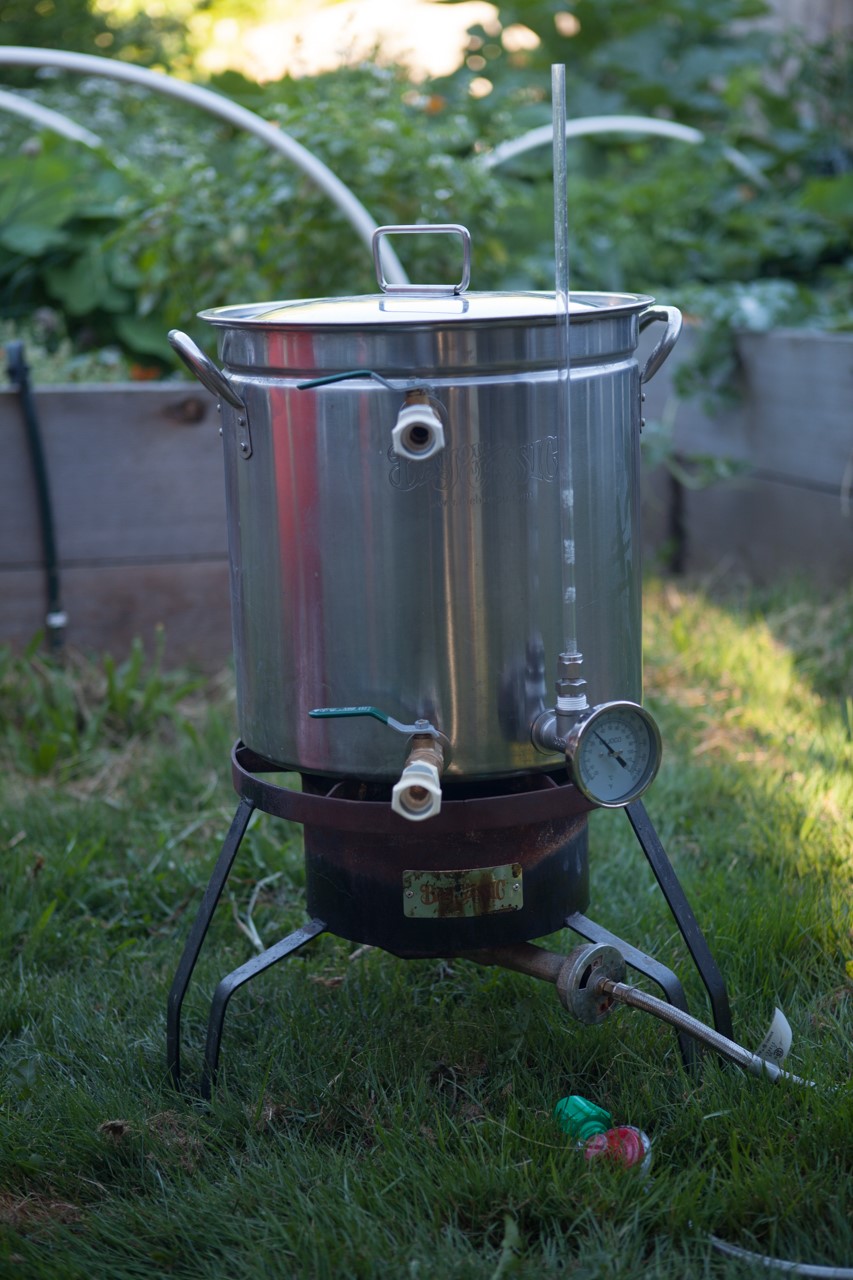 Bayou Classic kettle w/ lid & burner w/ high pressure regulator. Kettle is fitted with ball valves for transferring & recirculating plus a sight glass & thermometer.
Lower Kettle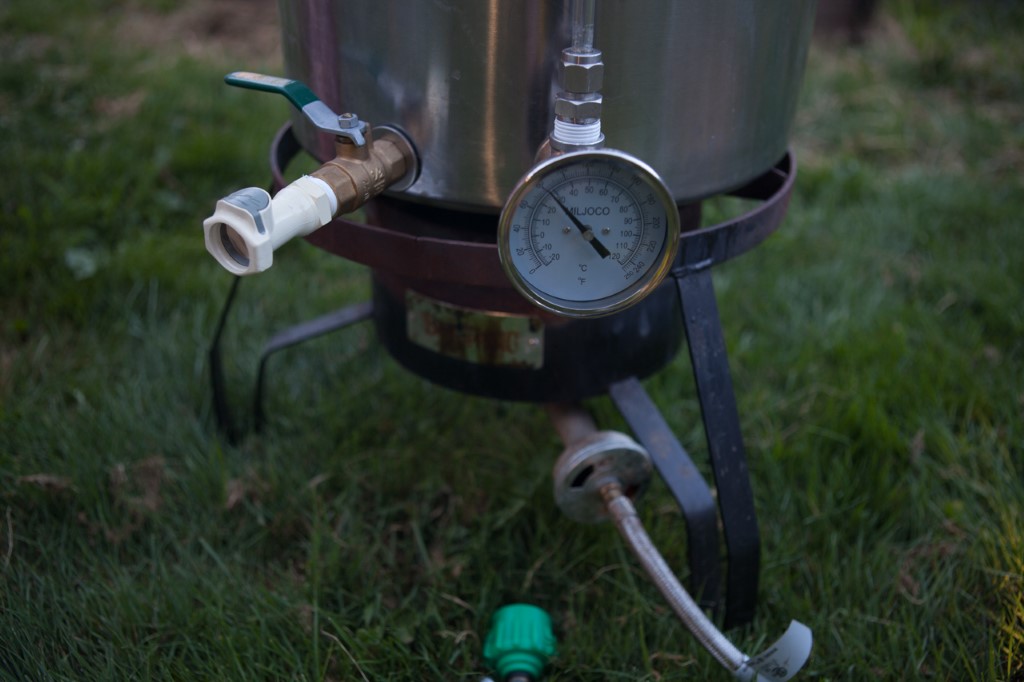 All fittings are weldless. The valves are fitted with quick connect fittings.
Upper Kettle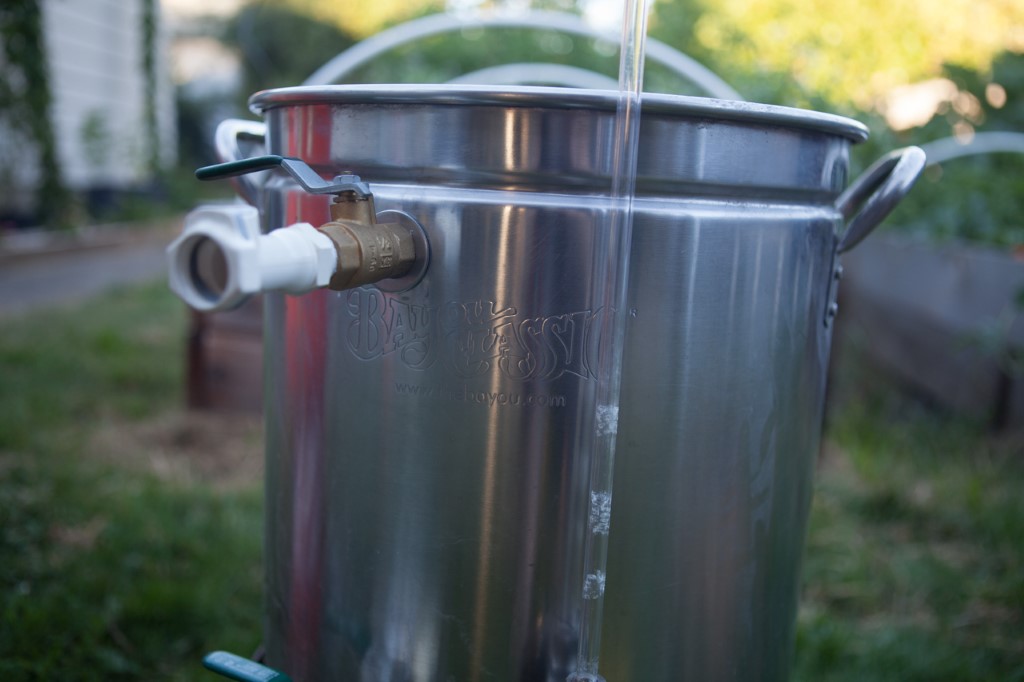 The sight glass is plastic, a kit from Bargain Fittings. There is still some tape residue on the tube from where I had calibrated half gallon volume markers.
Kettle Interior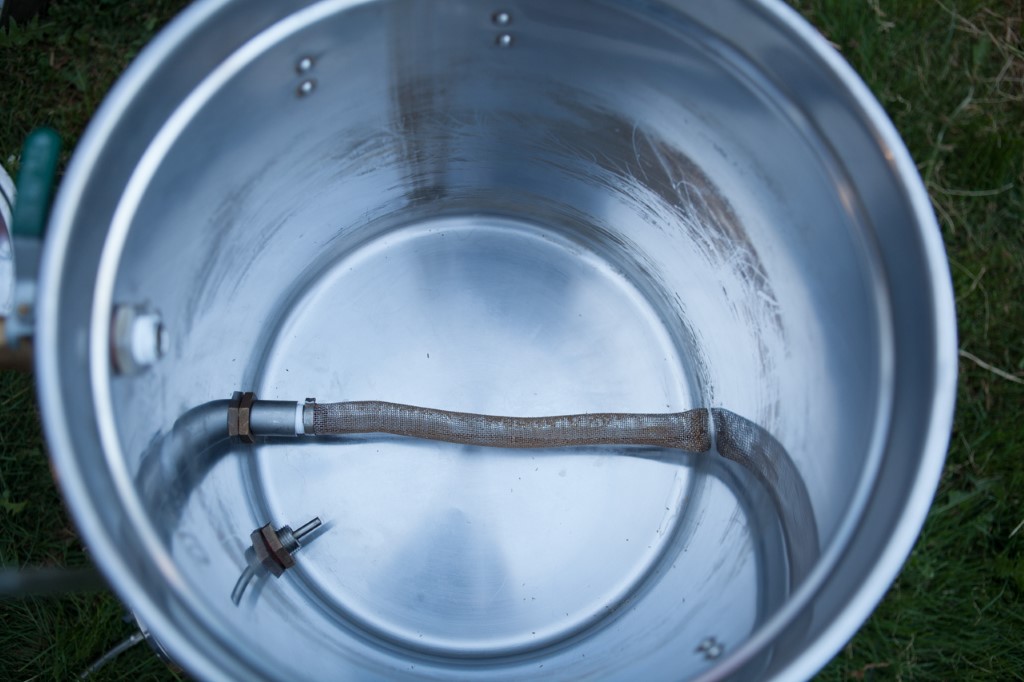 The thermometer pokes into the kettle slightly. There is a fine mesh 12" stainless steel filter tube on the bottom valve.
Lower MLT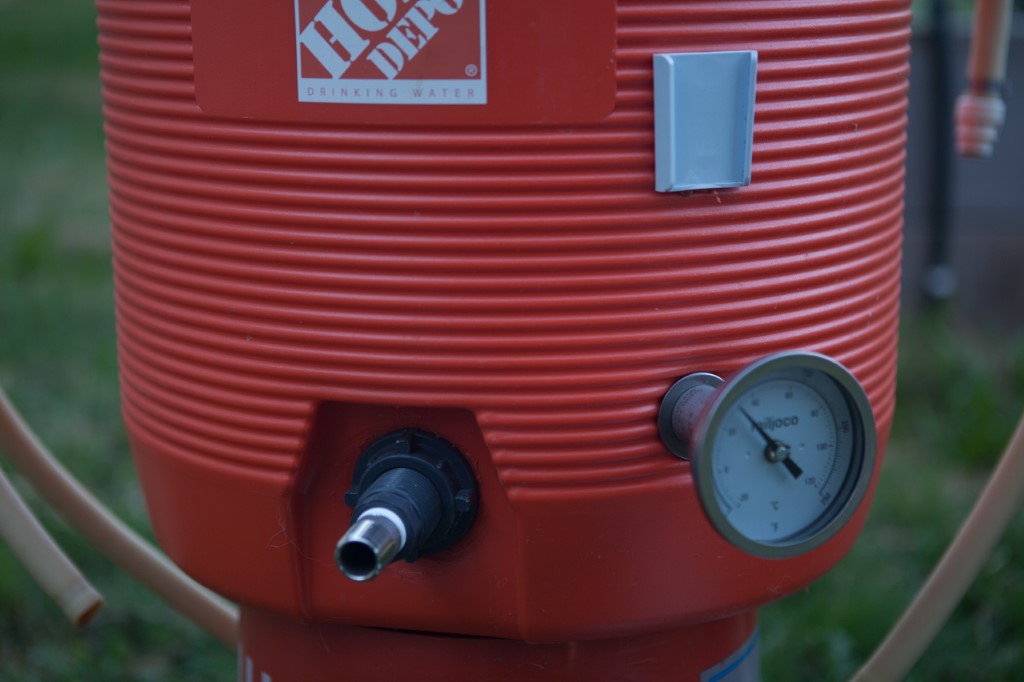 The MLT is fitted with a weldless bulkhead and thermometer. This just needs a ball valve added.
MLT Interior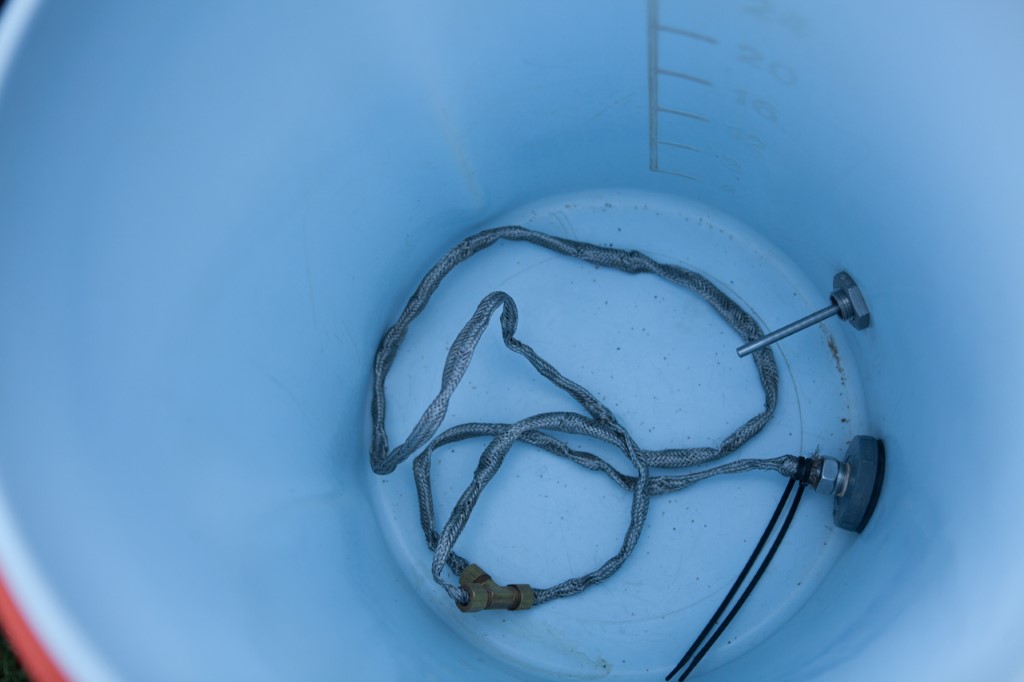 The thermometer extends inside a fair amount. I made a filter from the braided metal sheathing of a water flex line. It's seen better days and it was never really great, but I did make a lot of good beer with it. I'd probably consider replacing it with a false bottom or something better.
Chiller Side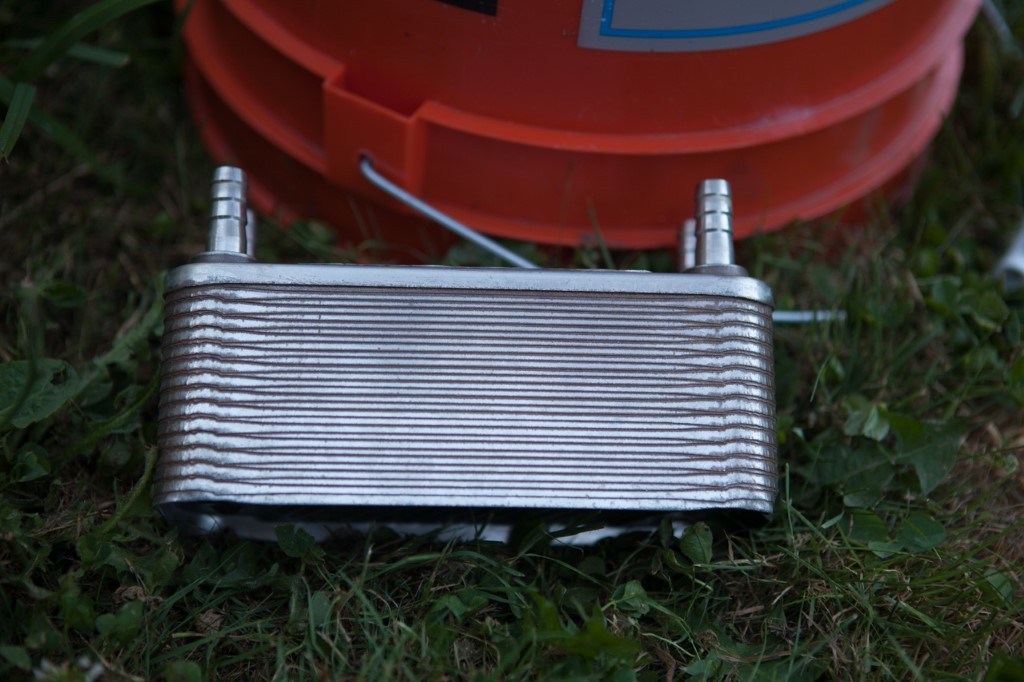 30 plate HEX wort chiller with all identical barbed hose fittings.
Chiller Label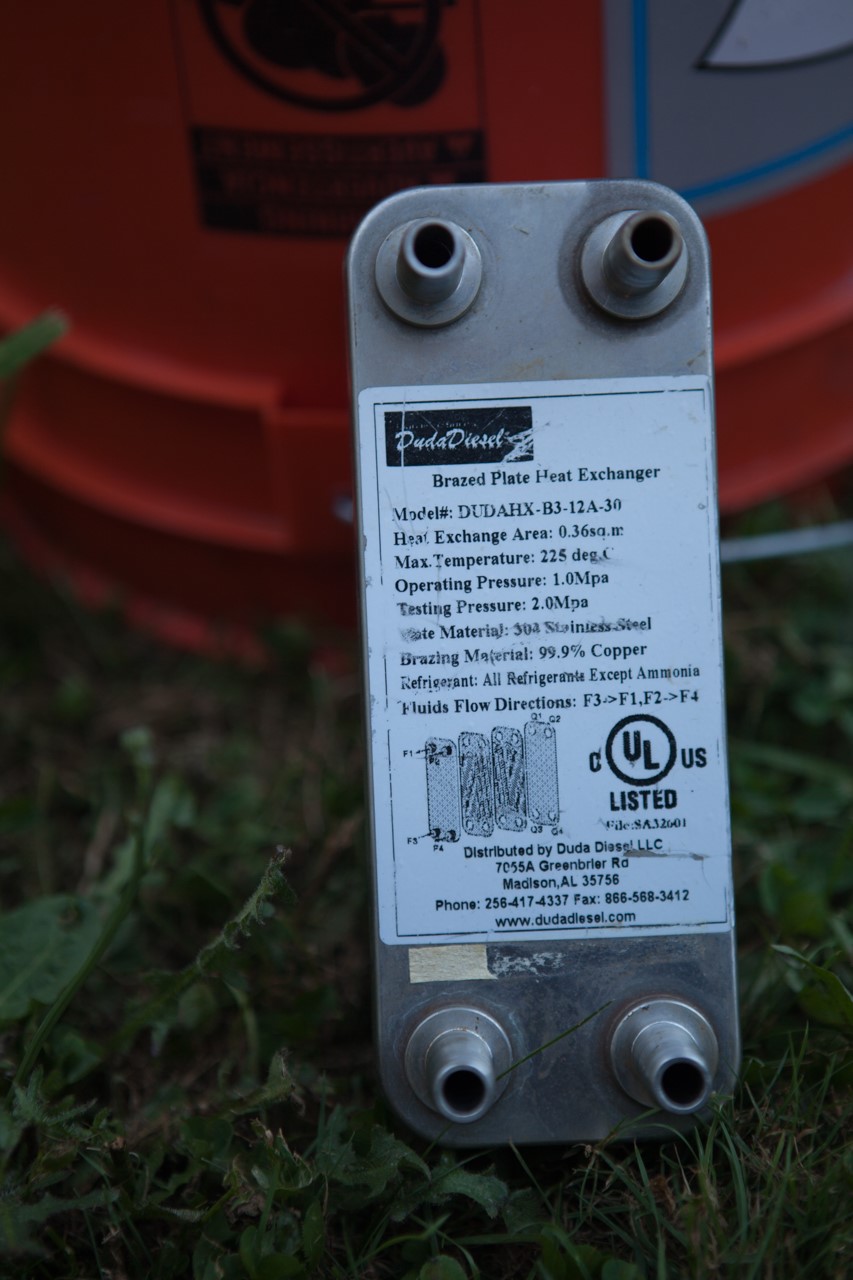 Technical specs.
Hose Assortment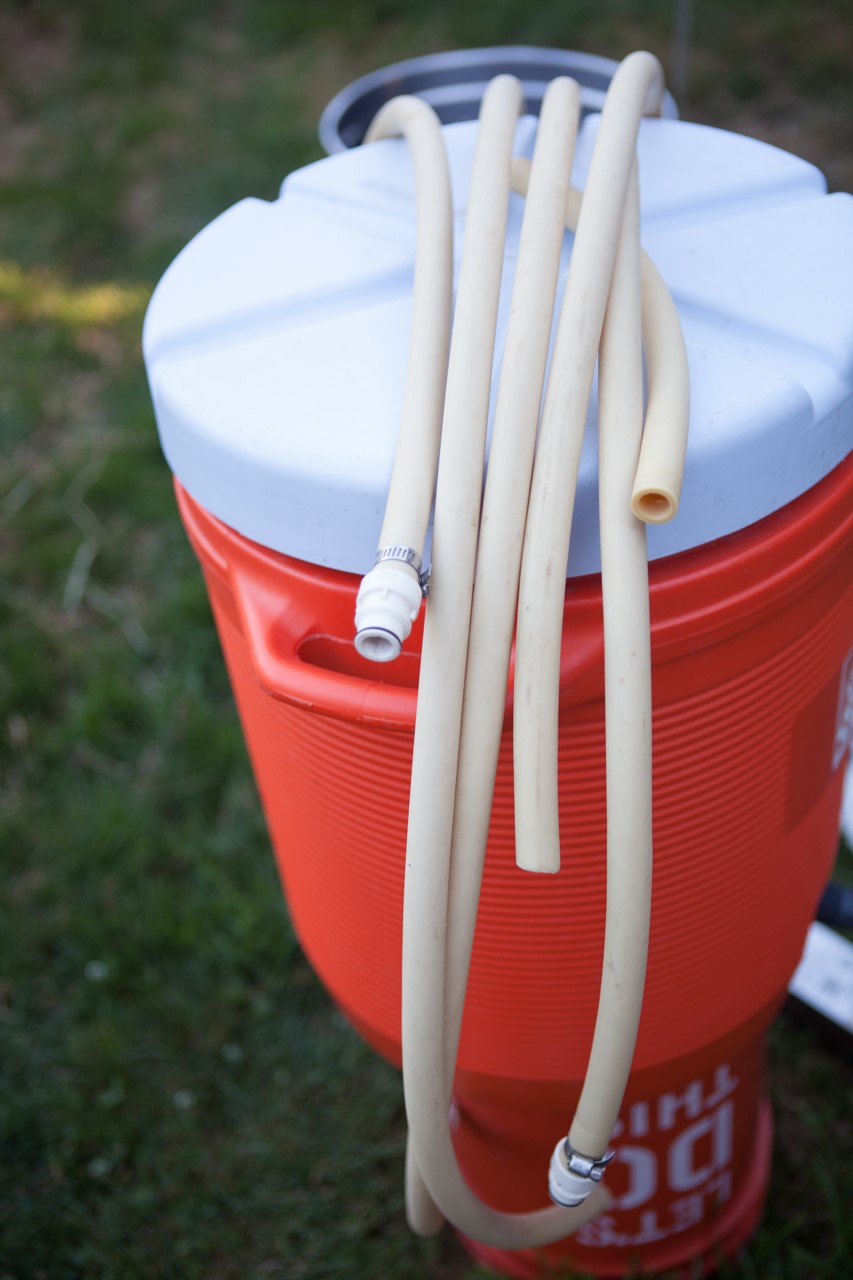 A bunch of pieces of hosing for making various connections between components. A few have quick connect fittings and hose clamps. A few are missing hose clamps and need reassembled. The hoses have seen many gallons and could be replaced, but should still function just fine for hot-side tasks.
Assorted Parts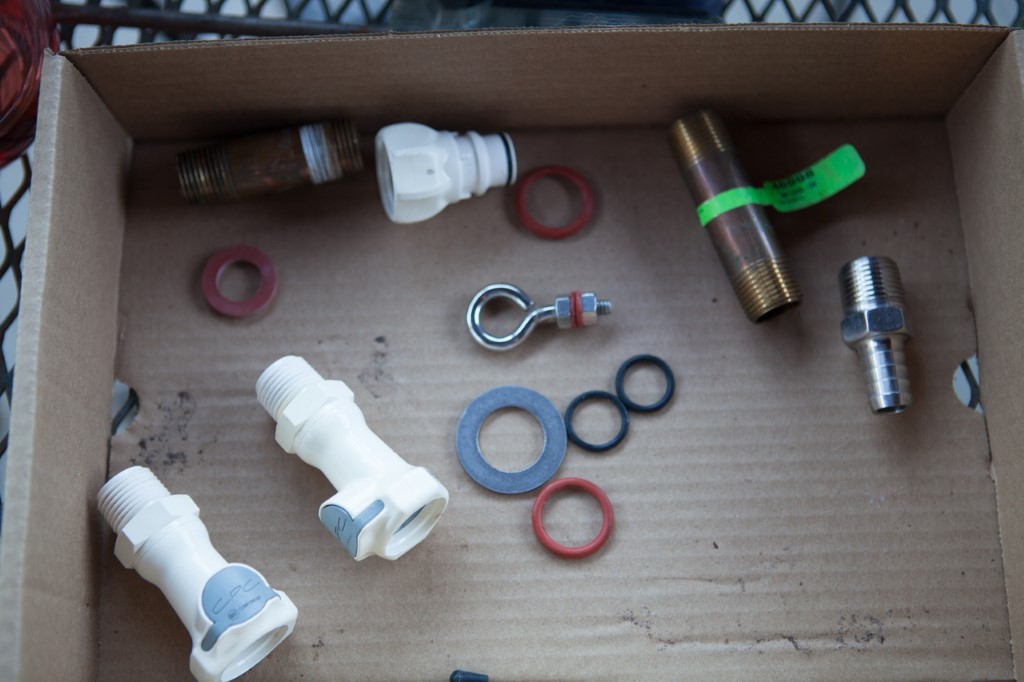 A couple extra quick connect fittings for e.g., a Chugger pump, a garden hose quick connect fitting, o-rings and extra fender washer for weldless connections, brass pipe nipples, a stainless hose barb fitting, and a weldless eye bolt set from the sight glass kit.