This is the steam condenser from Brew-Boss available here: https://www.brew-boss.com/Condenser-Boss-Boil-Kettle-Condenser-p/cb-bb-apmount.htm This is the basic 1 . 5" tri-clamp mount configuration without any other bells and whistles.
Shipping was fast and the box was a bit beat up when I got it. It probably could have been packaged a little better, but it's a big chunk of steel - it'd take quite a beating to do any damage to it.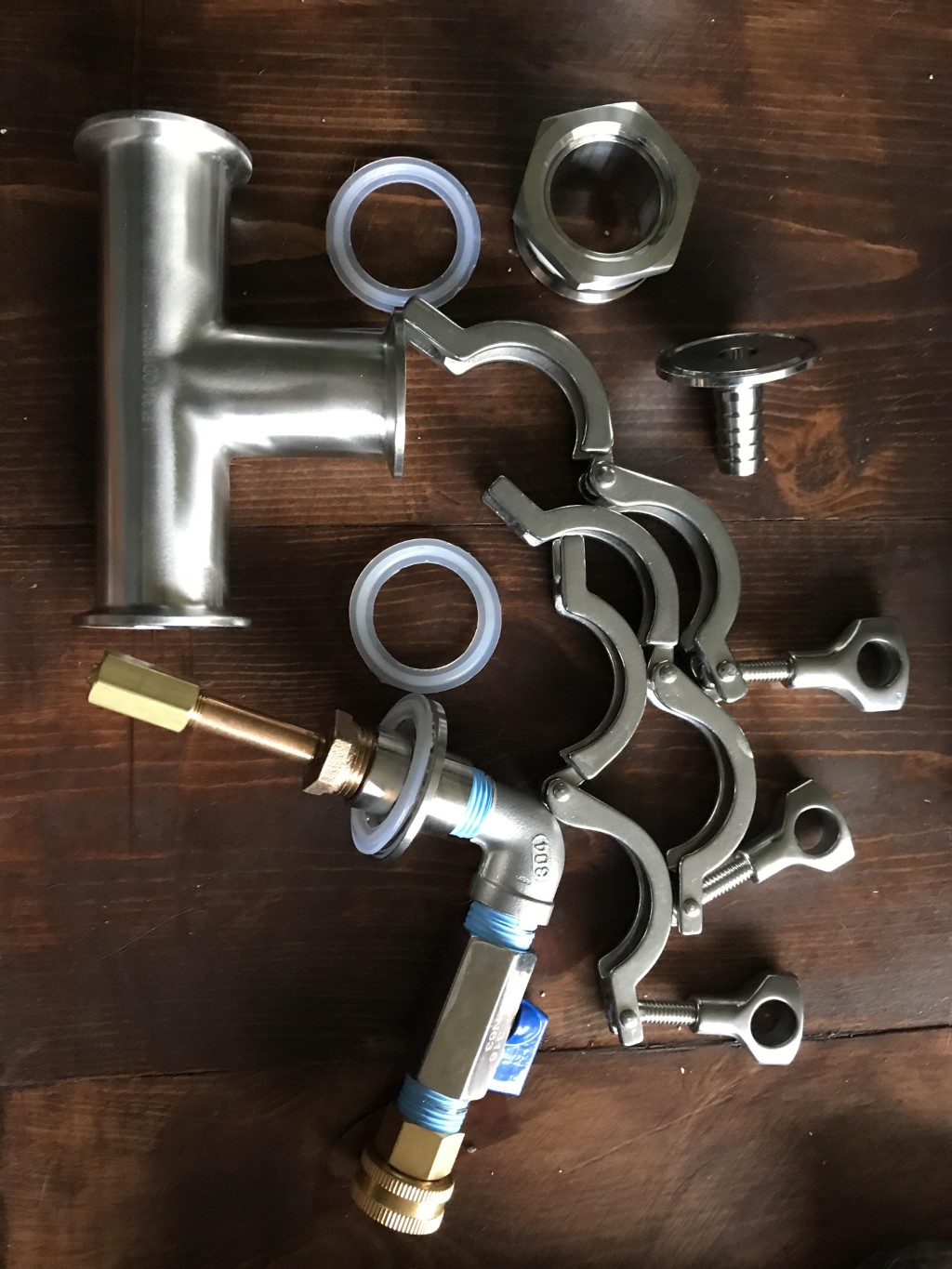 Parts disassembled. It looks like a pretty standard assortment of 1.5" tri-clamp parts for the most part. I don't doubt someone could cobble a DIY version of one of these together pretty easily if they wanted to. This is my first foray into tri-clamp gear, so having a full assembly off the shelf is worth it to me.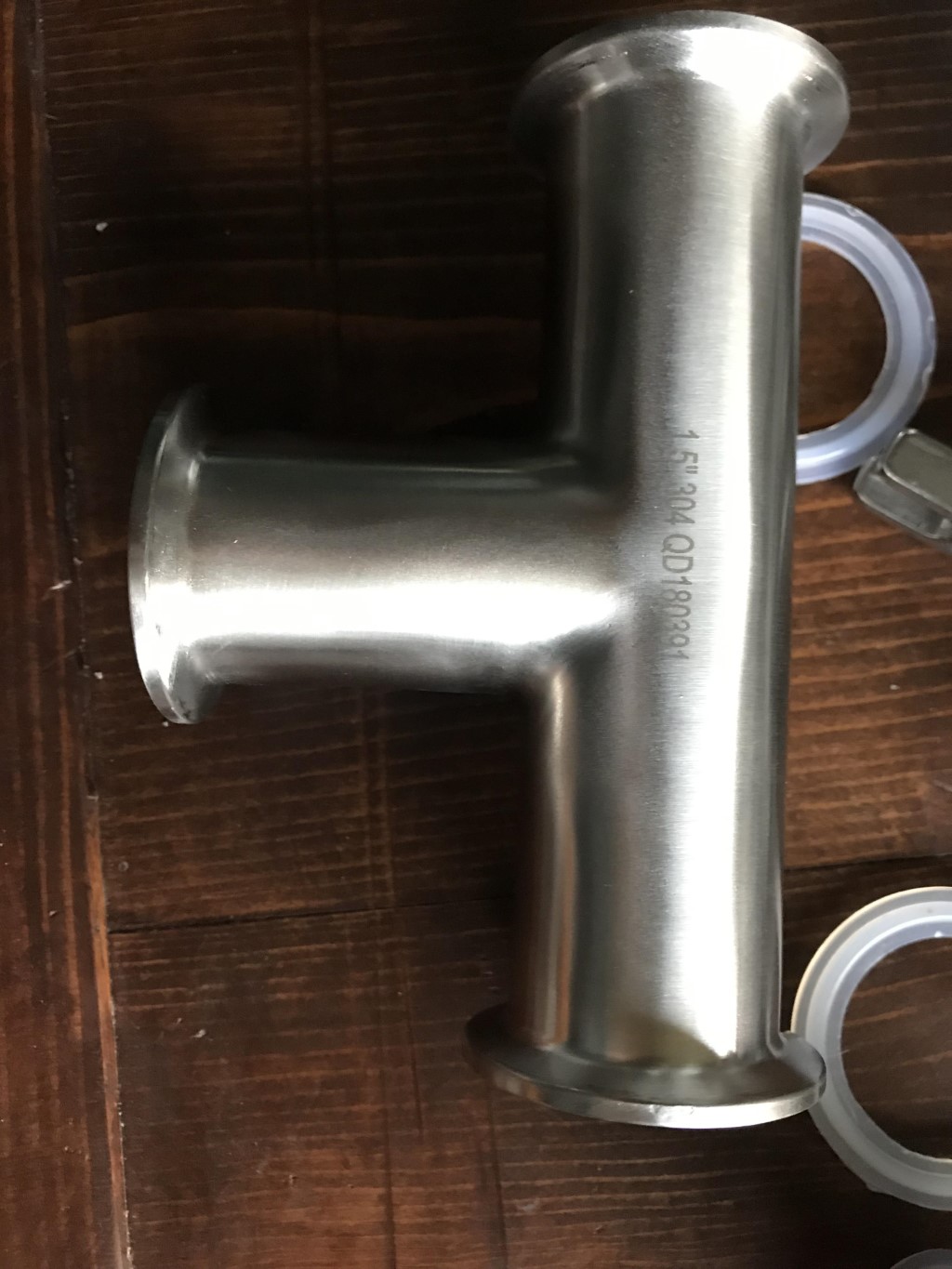 1.5" Tri-Clamp Tee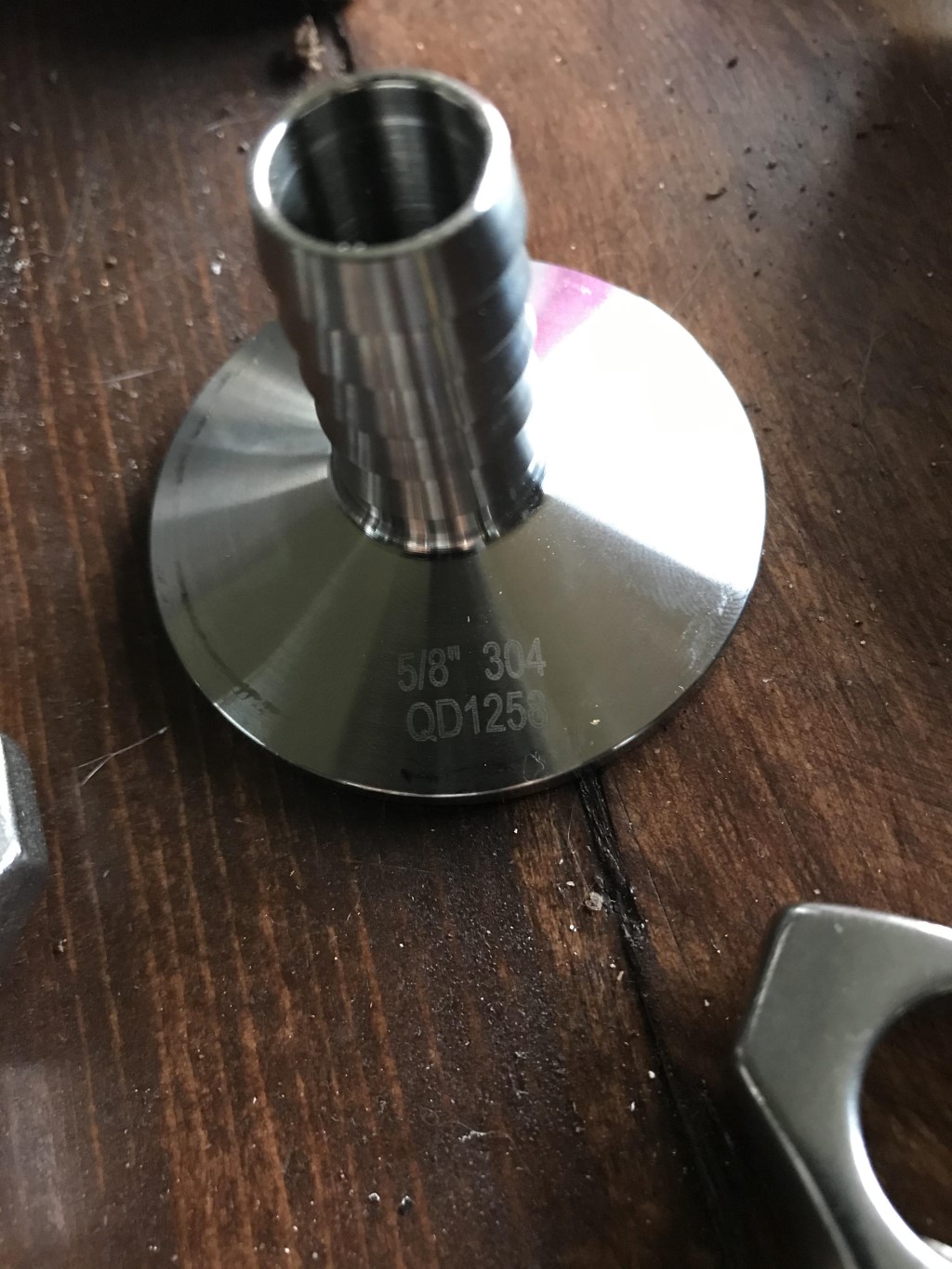 1.5" Tri-Clamp to 5/8" Nipple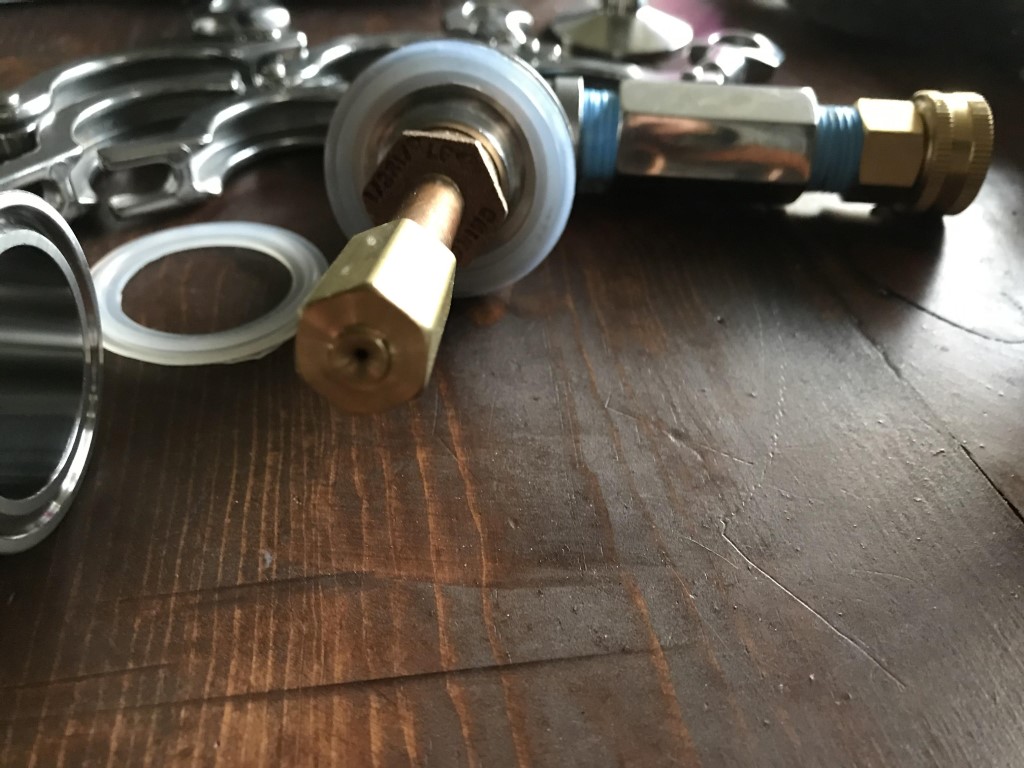 The end of the spray nozzle. I'm not sure what the flow rate is on this. Maybe 6 or 7 GPH?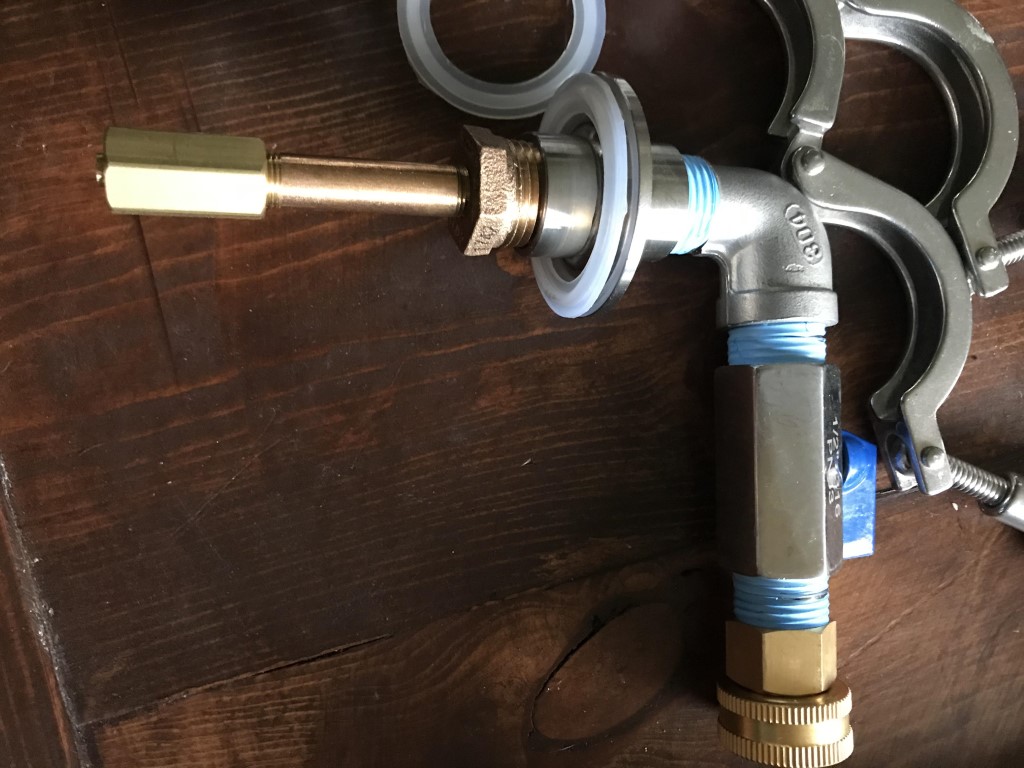 Another view of the nozzle assembly. Spray nozzle -> 1.5" Tri-Clamp in/out FPT -> street elbow -> inline ball valve -> garden hose fitting.